I found this flight on the Orbx forums from Annette Island to Stewart, it wasn't a long flight but was a lot of fun
Ladies and Gentlemen welcome aboard, we are currently taxing to runway 12 at Annette Island for our departure to Stewart.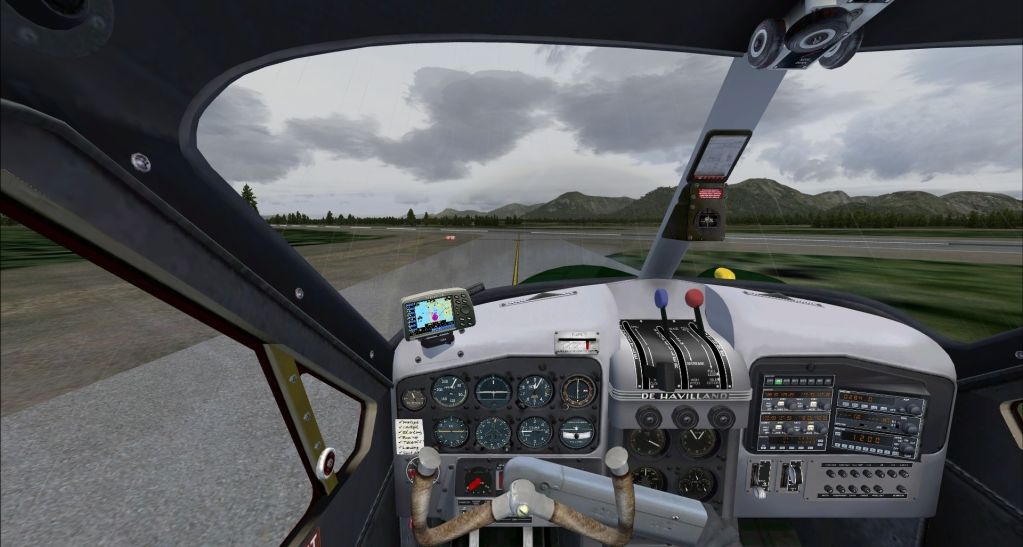 The doors are now secured and if you reach under your seats you will find a map of todays flight-plan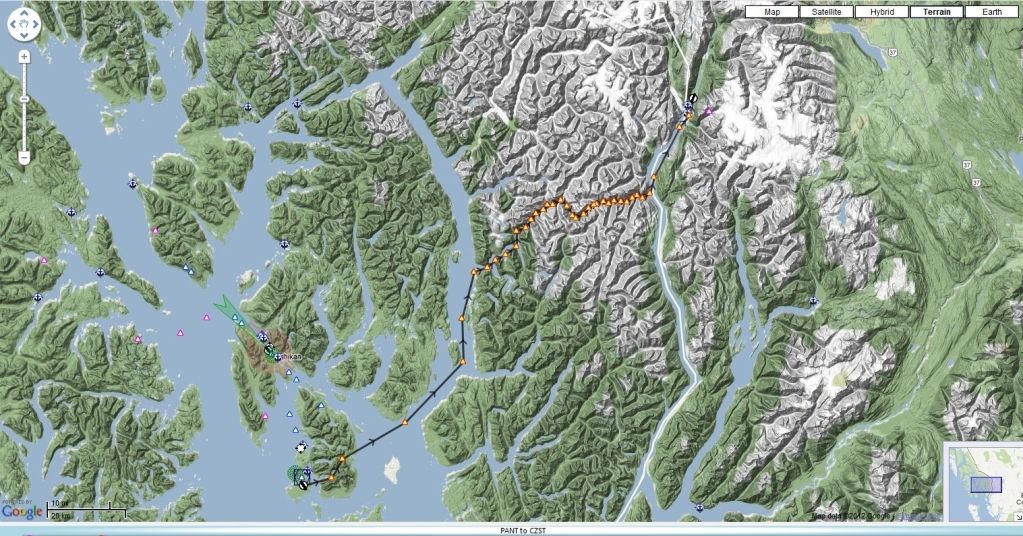 Our flight today will have a low cruise altitude in order to give you the best possible views of the area

So sit back, relax and enjoy the flight.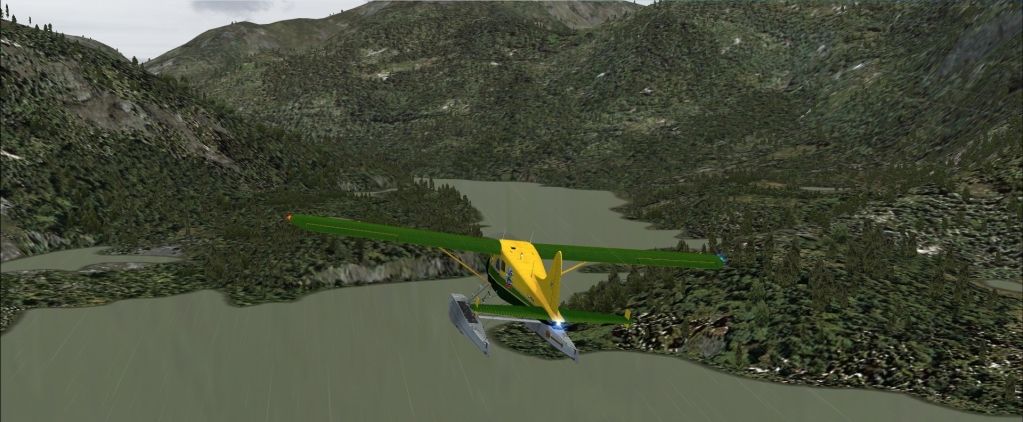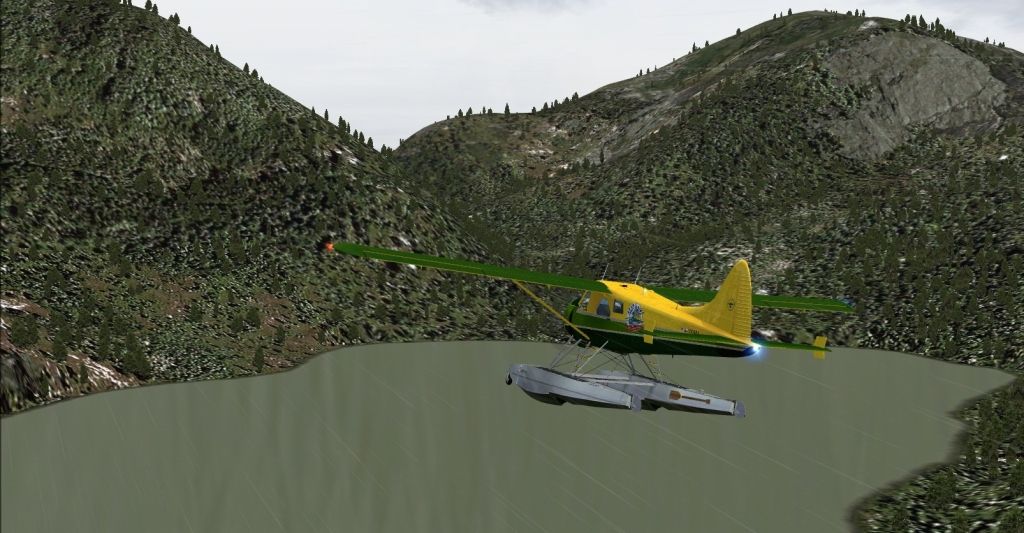 First part over with, if you're a nervous flyer you can now relax for a few minutes as we cross the water to the next section of the flight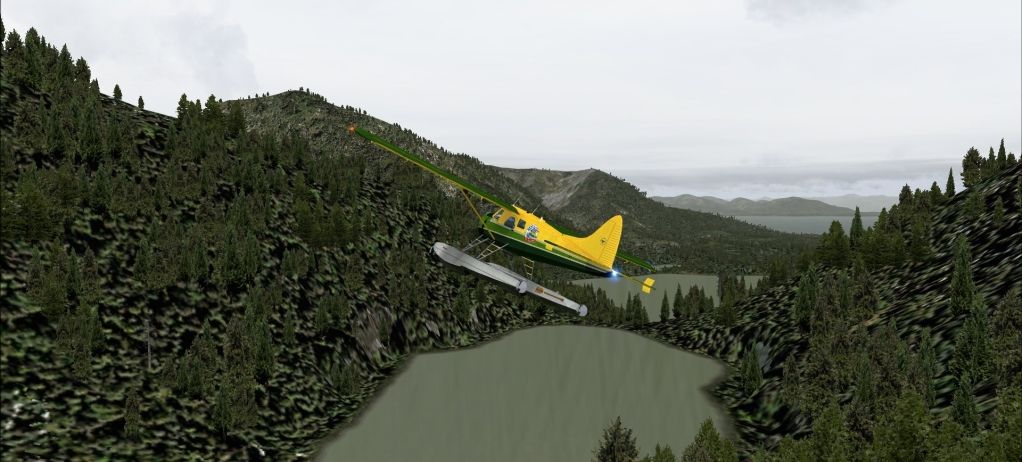 We ask that you now finish and drinks as we will be making lots of tight turns. Any spillages must be cleaned up prior to leaving the aircraft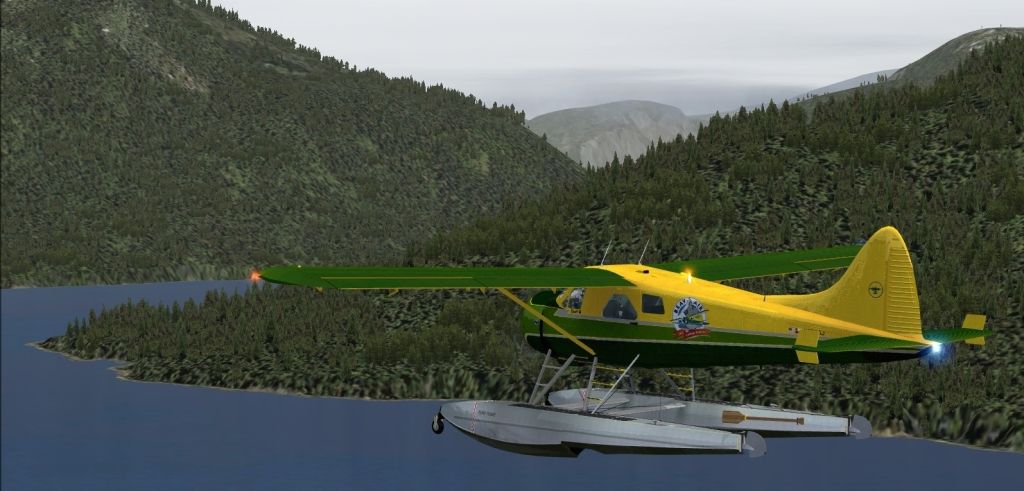 Here we go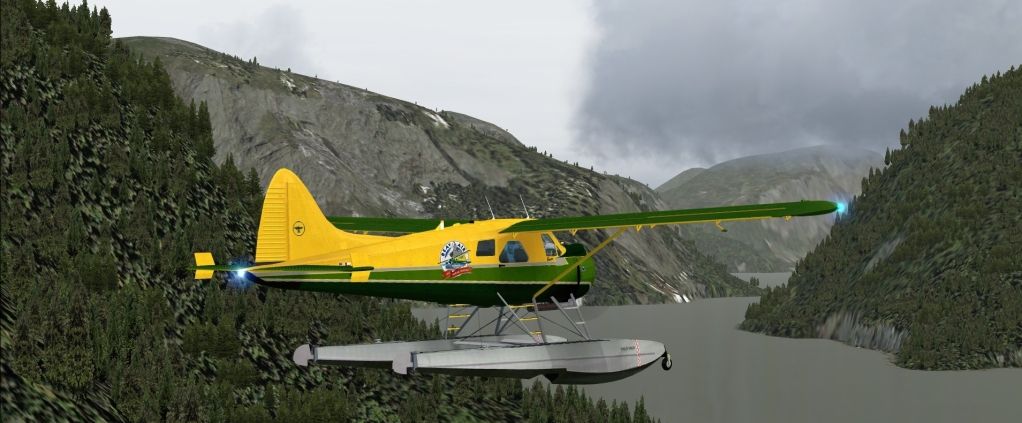 If you remove your hands from your eyes there is a great view up front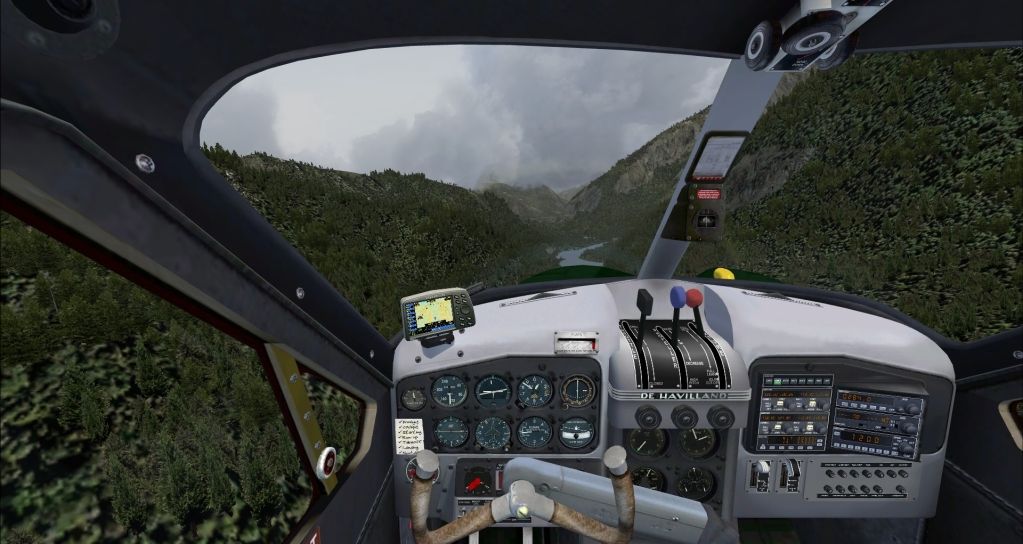 Don't be alarmed by the clouds, we'll be flying well below them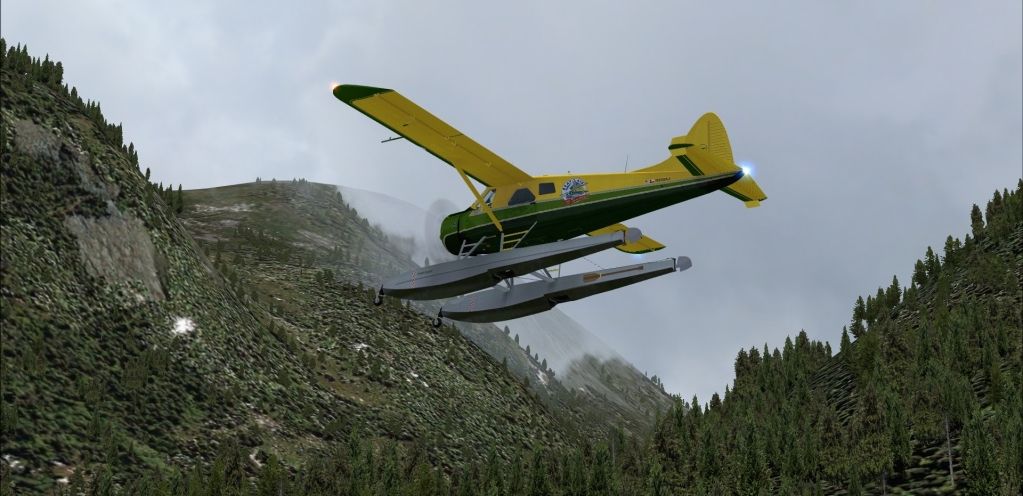 Do you think I should make the turn yet?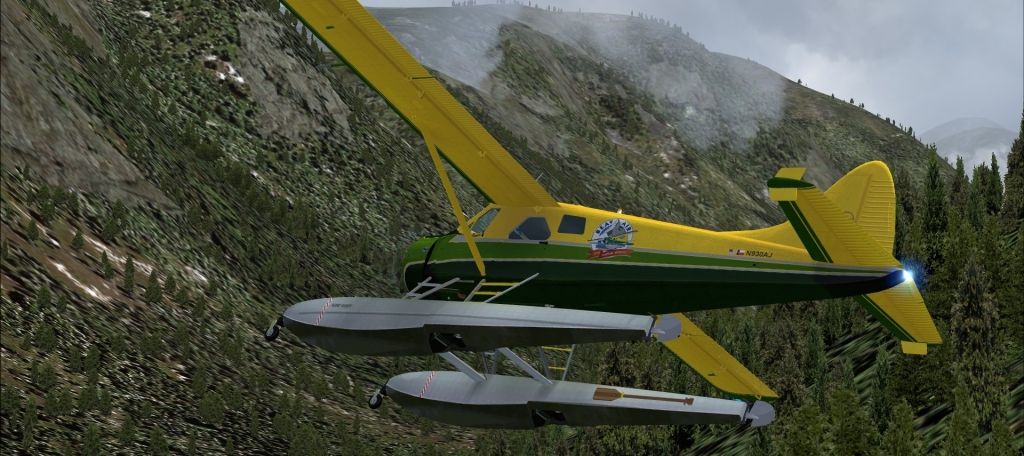 This section of the flight is called 'Trimmer 'O The Trees'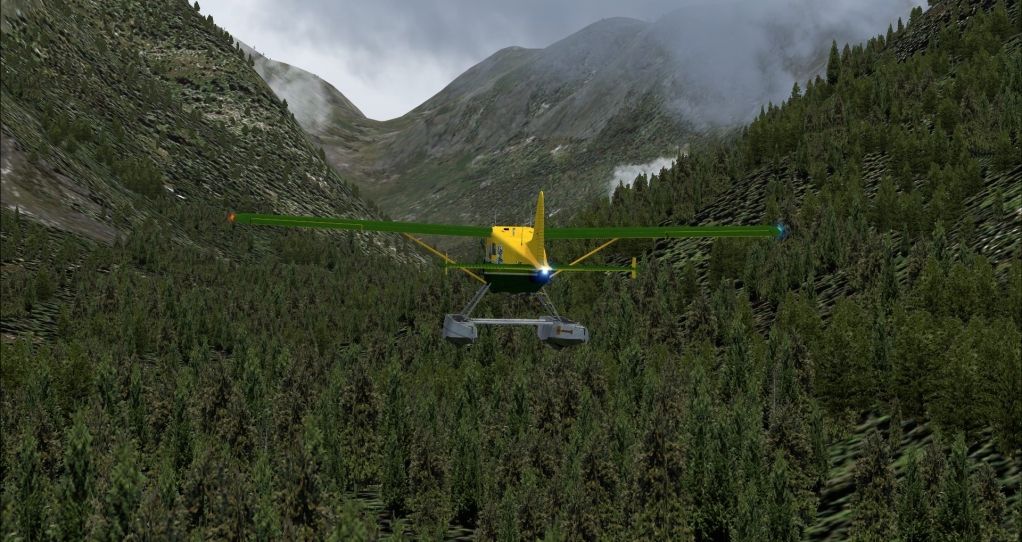 Late turn coming up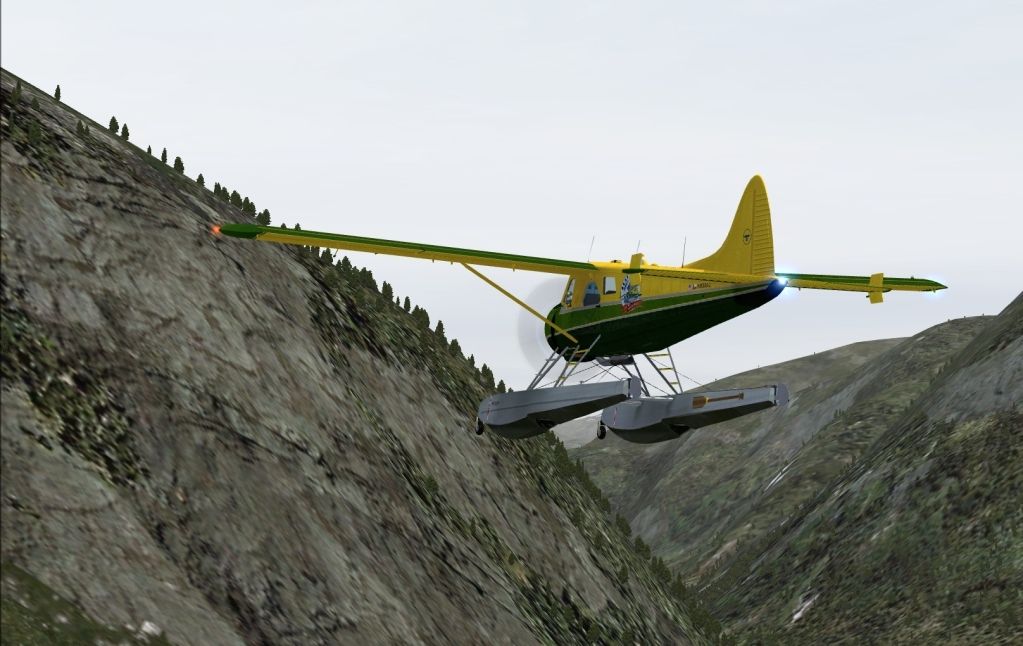 I really should gain some altitude to clear that hump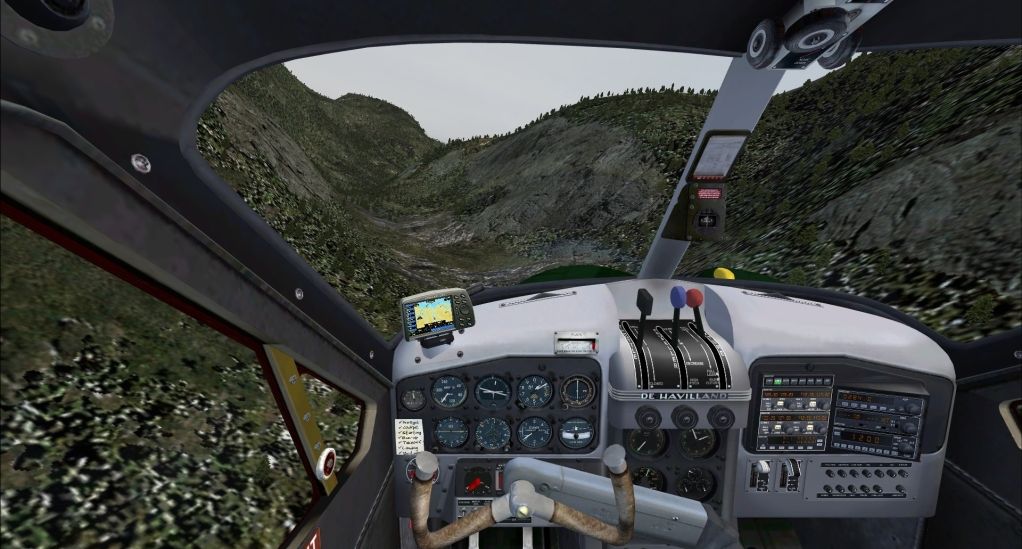 And breathe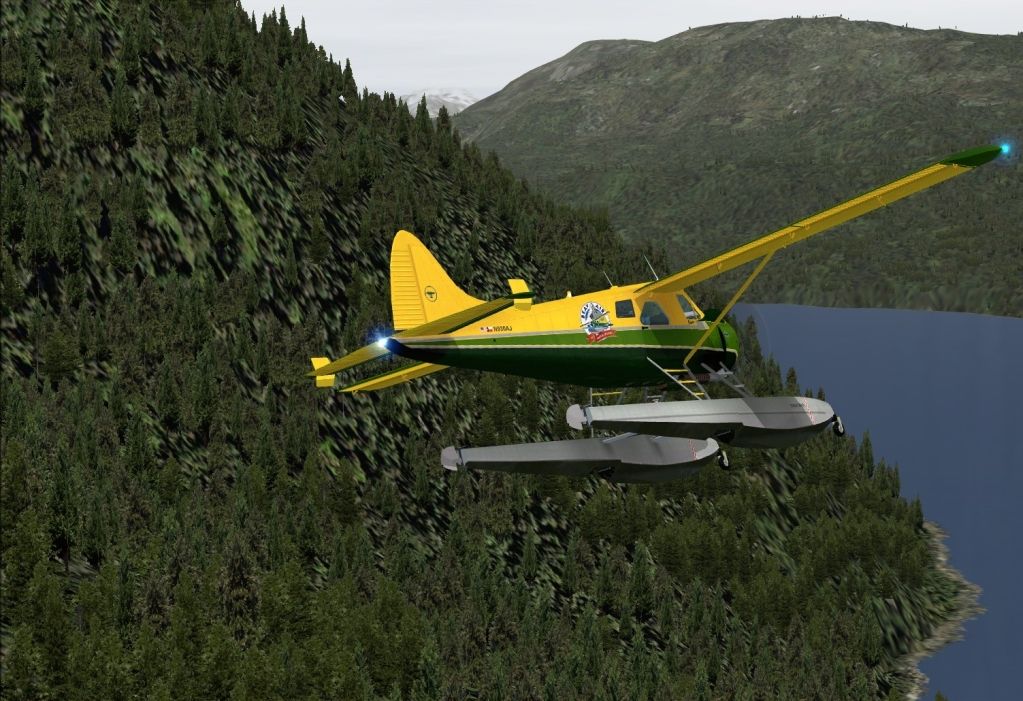 We are now on short finals into Stewart, please make sure your seat belt is fastened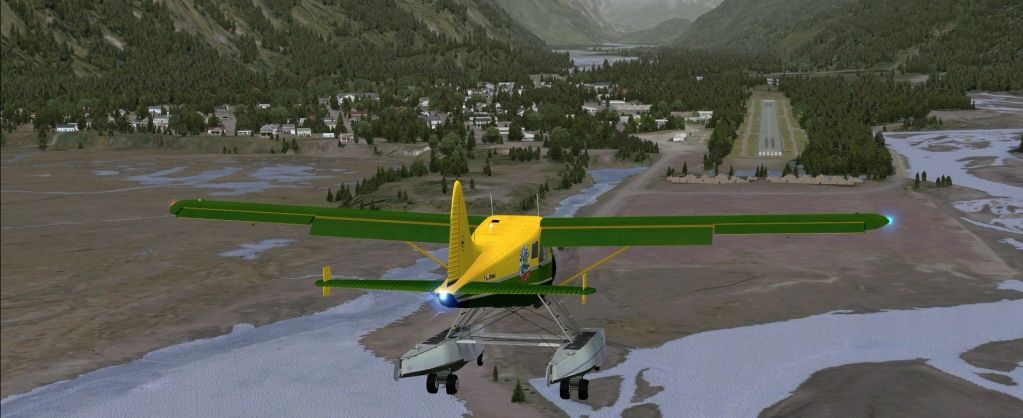 In a few seconds we will be arriving at the hut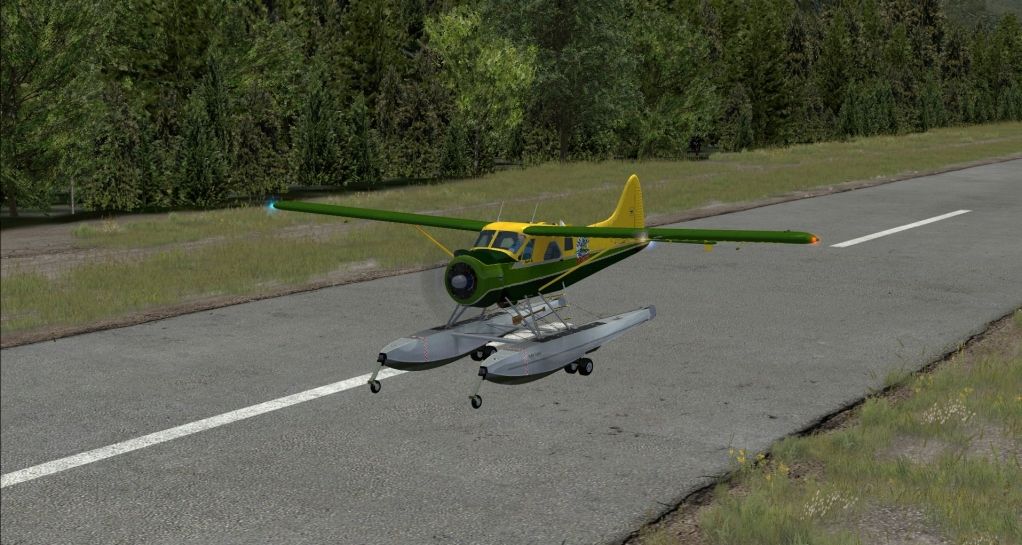 Thank you for flying with us today ladies and gentlemen, if required, the on-site cabin stocks a lovely range of new underwear...