I've been re-visiting some of the FSX Rotor-craft Missions using the new Dodo-Sim Bell 206 Jetranger, and thought I'd post some screen shots with comments.....
First, the Tokyo Executive Transport (FSX Acceleration?) - this starts on the ground and you have to pick 3 passengers up from a heli-pad on top of a 600 foot tall sky-scraper. Not too easy, this - it took several attempts to land 'gently'!! Here's the result: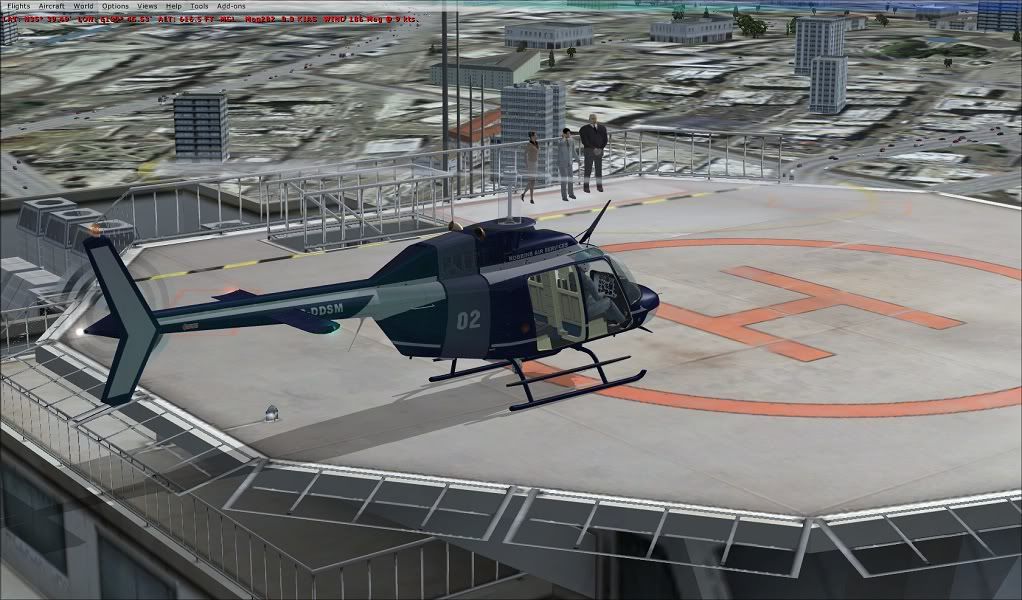 The Mission then takes you to another airport, where things get quite a lot more exciting - I'll let you find out what happens for yourselves.....
Secondly, here are a couple of screen-shots from a Mission I found at Simviation. You have to land on an oil-rig platform:
.....and then take an engineer to a nearby tanker:
.....where he's needed for critical repairs. You then return to base.....
Thirdly, a Mission by Don Ollson of FlightSimulatorXMissions, which involves picking up some passengers from a cruise liner, and giving them a tour of Athens. Here's the pick up:
There's another landing, at the Acropolis, before taking the pax to Athens airport. Some nice scenery on this Mission - you'll like it.
I'll post some more screen shots of other interesting Missions when I can.
Cheers - Dai.