0
Christmas Goodies
Posted by hurricanemk1c , 30 January 2012 · 282 views
Hi all!
Here is my belated Christmas report. I thought I'd better get it up before my birthday comes around!
I went to England to see my family for the New Year and here are some of the gifts (and a trip down into Nottingham City Centre and a general modelling update!)
First off, a group shot of all the N Gauge stuff recieved this year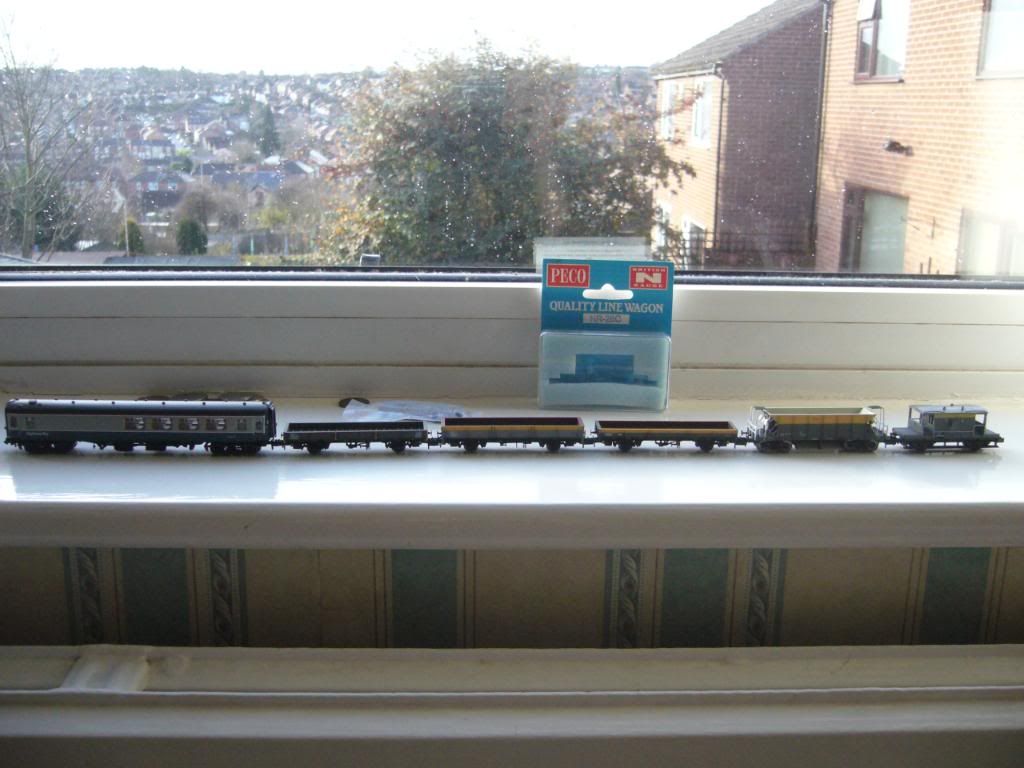 Mk1 'Pullman' car M354E - an interesting history here. Currently preserved, it was downgraded some time in the 1970's and transferred to the Midland (hence 'M' prefix) Region to be used on Wes Coast Mainline services. But as it was vacumm braked, it's time was short lived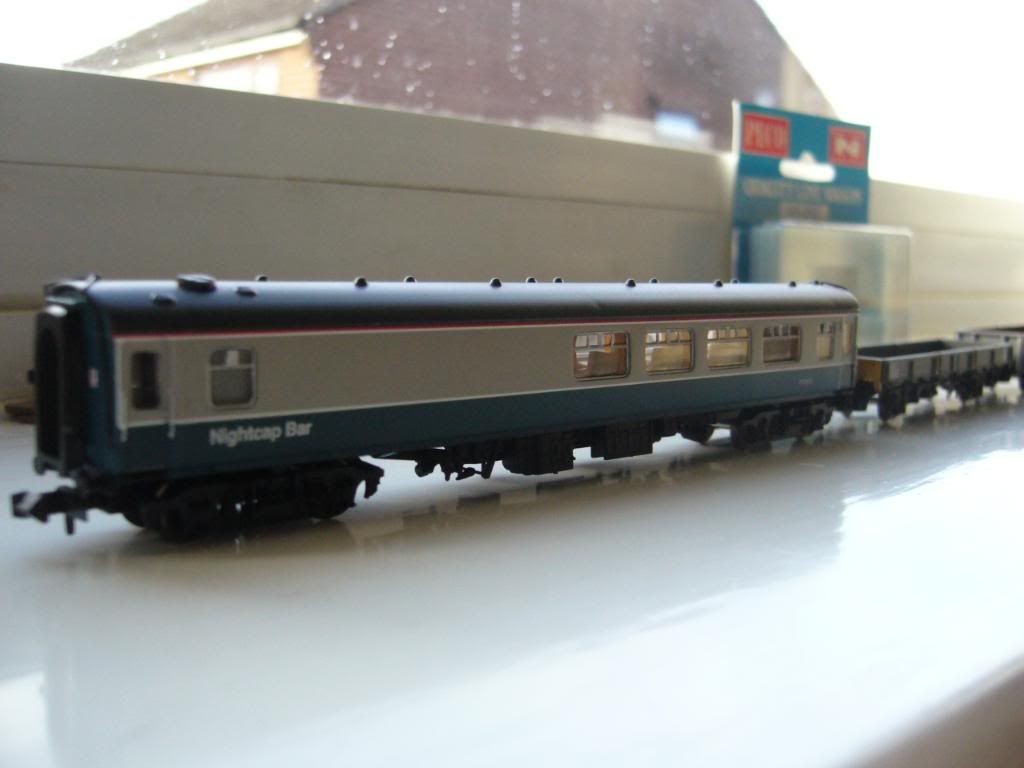 Next is a Railfreight Metals SPA wagon. This comes with a removable load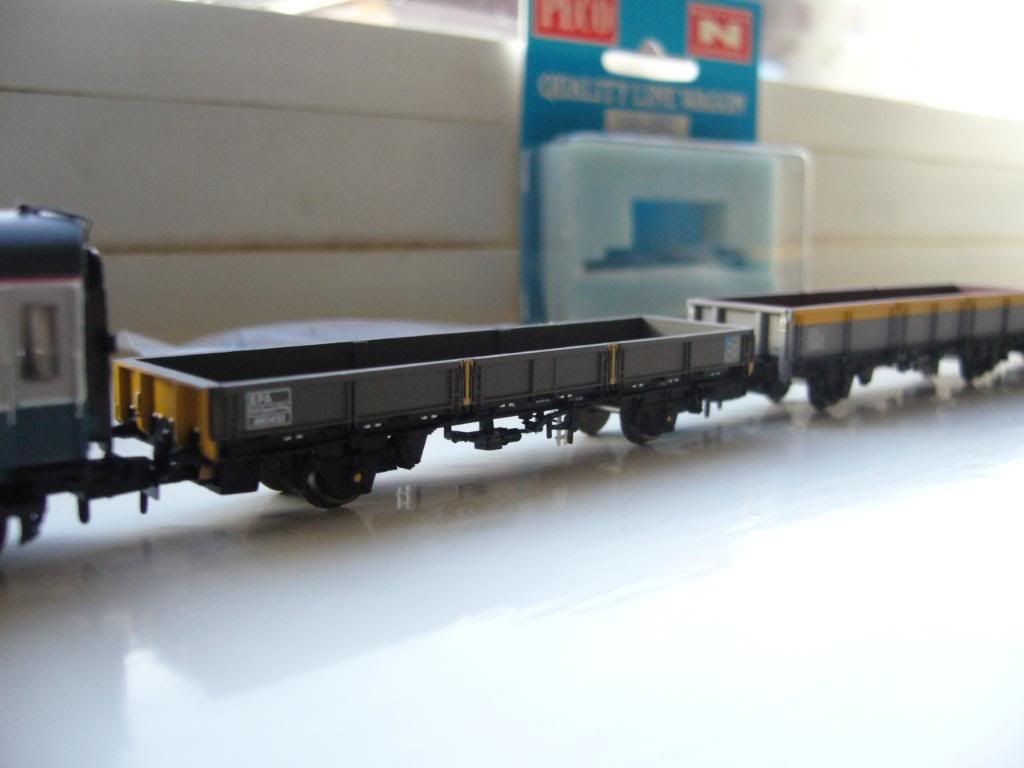 Seen here is some of the details for the SPA. The cotton bud is for size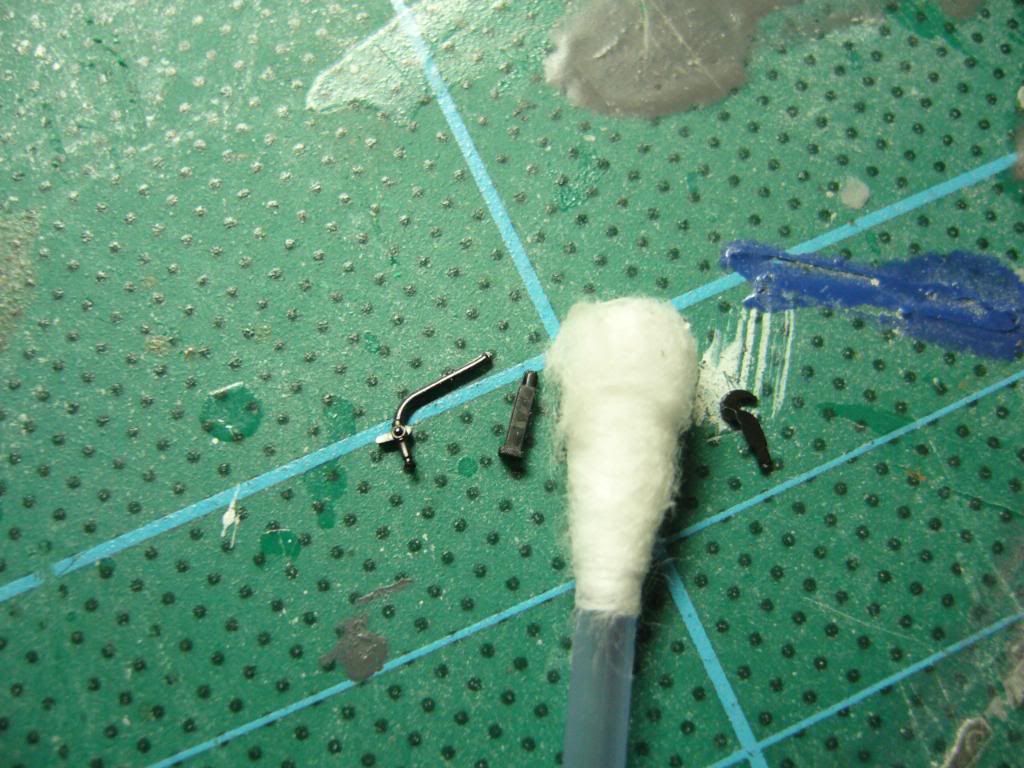 As seen here, the wagon has a grooved floor
Fully loaded
A Departmental OCA
A Departmental ZAA - a version of the SPA, but with a flat floor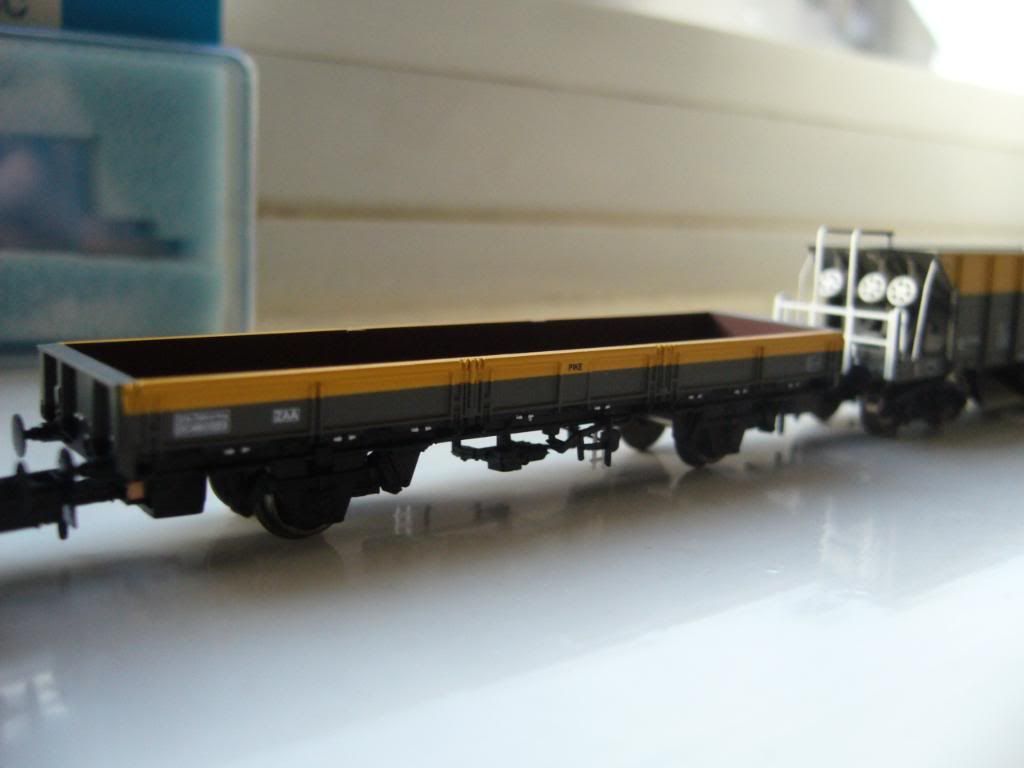 YGB Seacow
And finally, a ZTO brake van
This addition allows us to compare 3 models from 3 eras
On the left is a Lima model from the 1970-1980's. Middle is the Peco model from the 1980-1990's and on the right is the
Bachmann/Farish model of the 2000's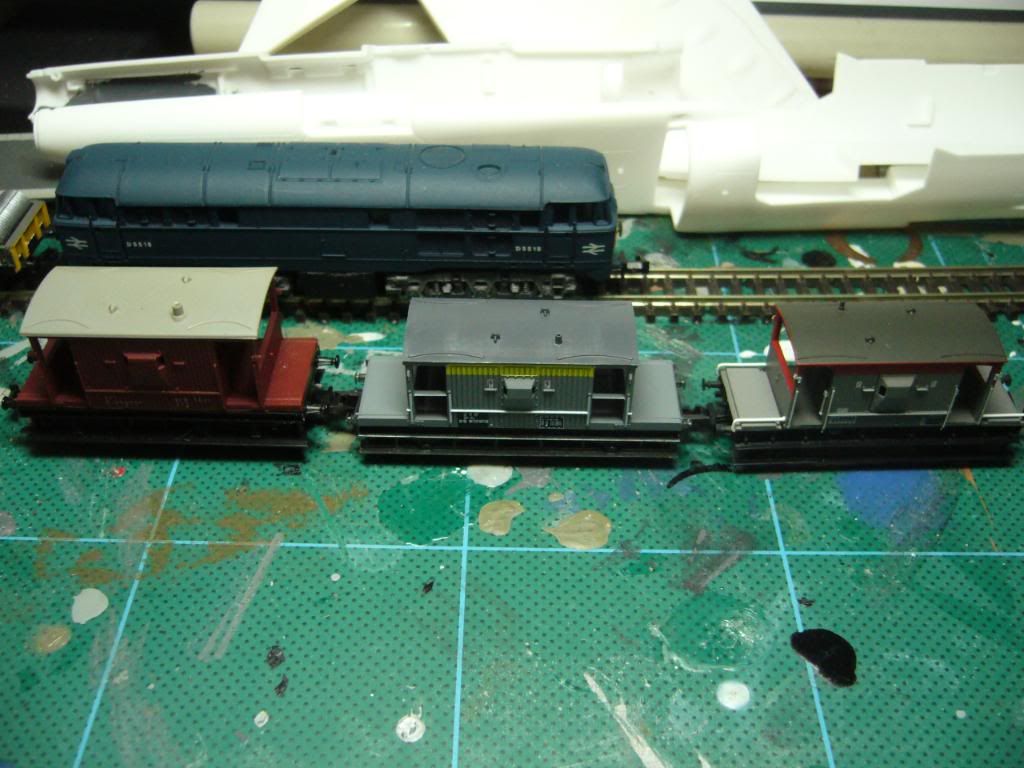 As you can see, the Lima model is very tall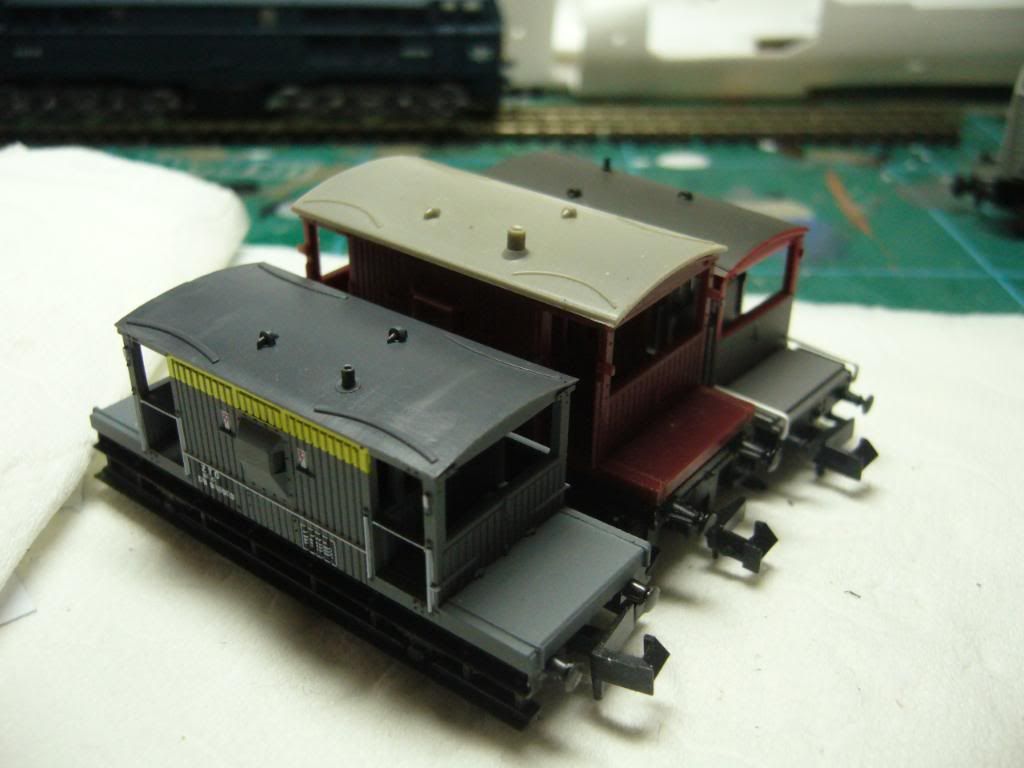 A small toolbox was also recieved for the small bits
Next up is the start of the buses section - a model of 987 in Go2 Turquoise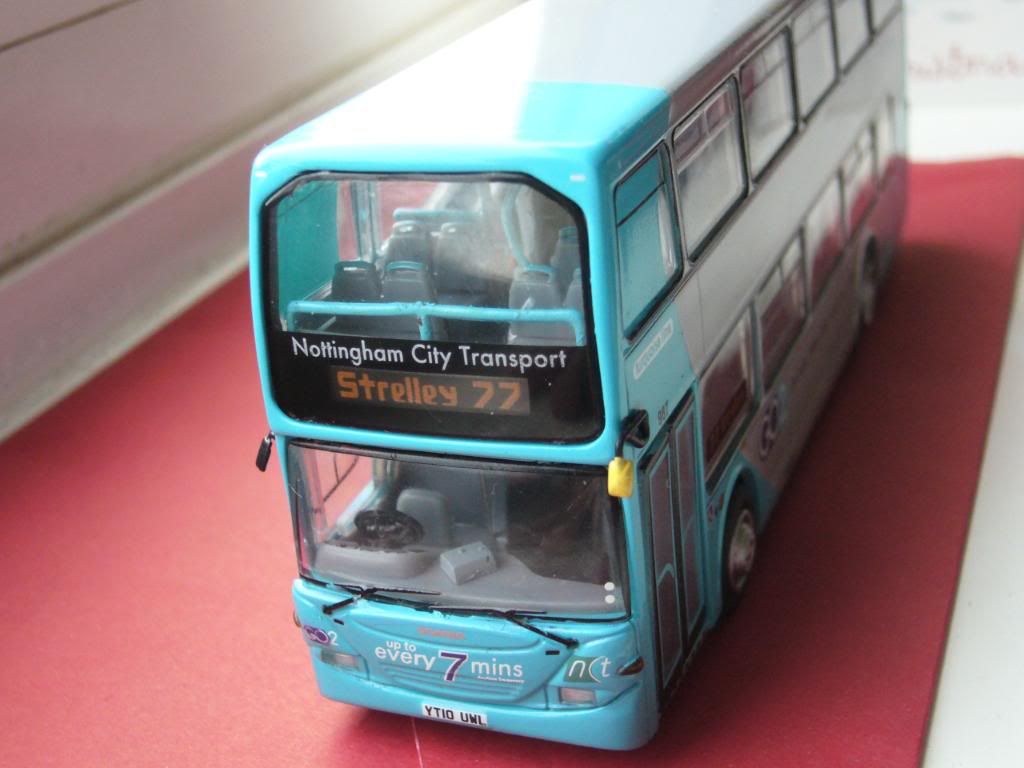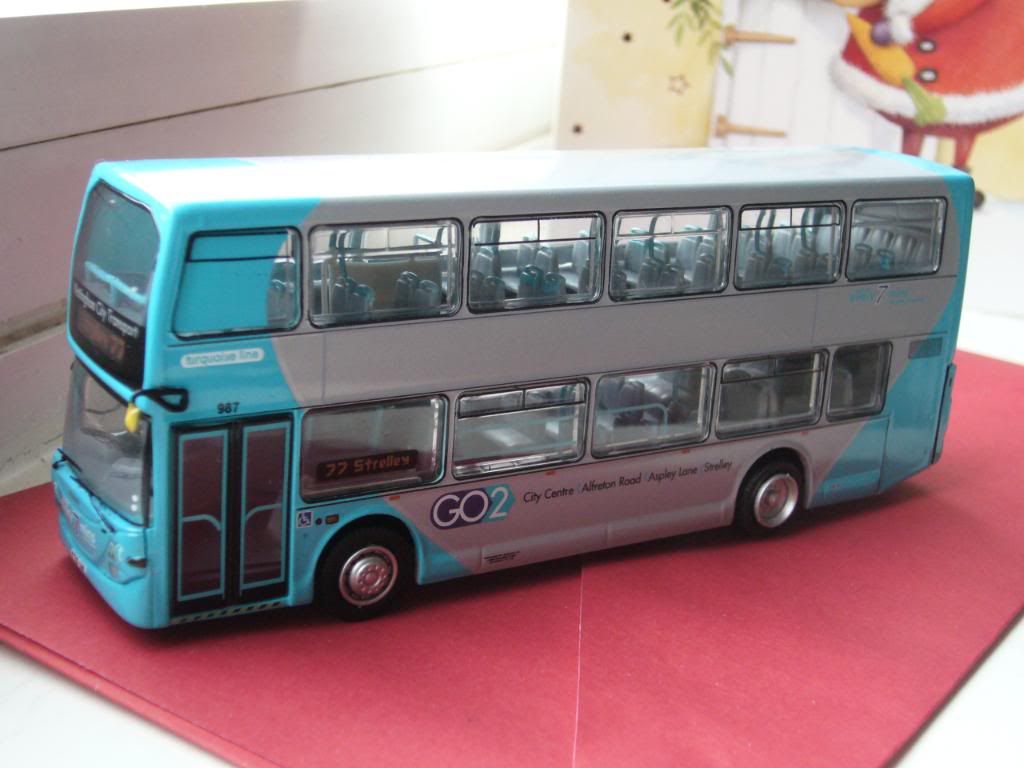 Now to the real stuff. This is NCT Solo SR 333 in the pouring rain
Rainbow 4 Scania/Wright 681 of Trent Barton in the dark of Broadmarsh bus station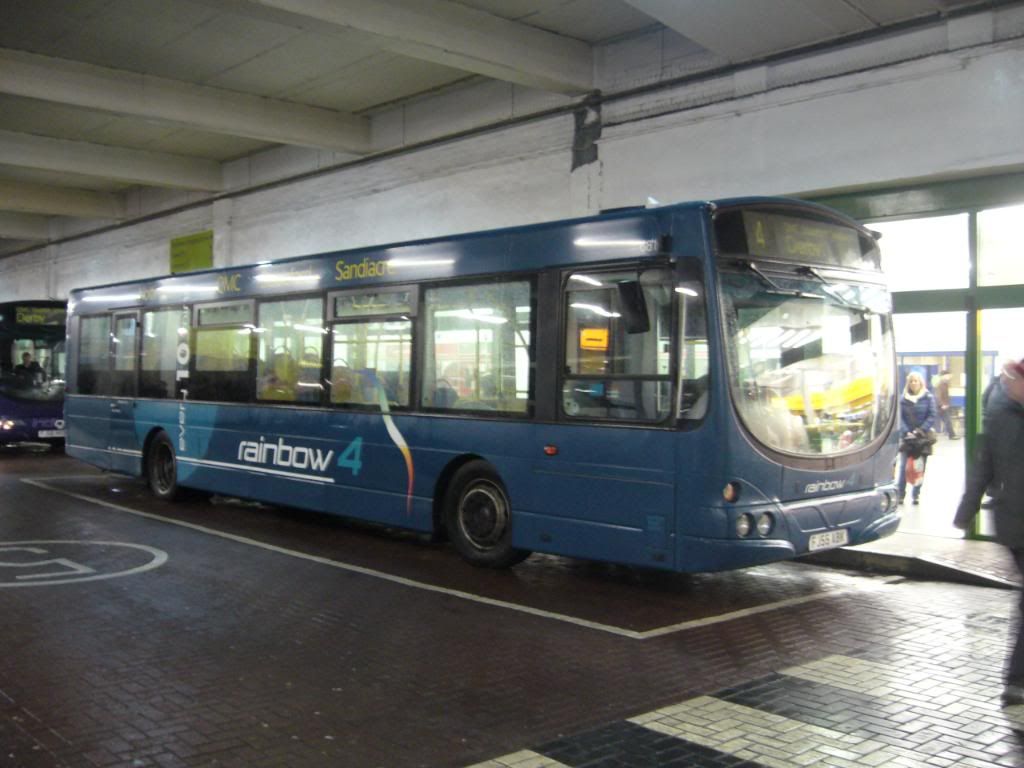 Indigo Volvo/Wright 720
Keyworth Connection Optare Tempo 313
Trent 'spare' Scania/Volvo 666
xpress Tempo 303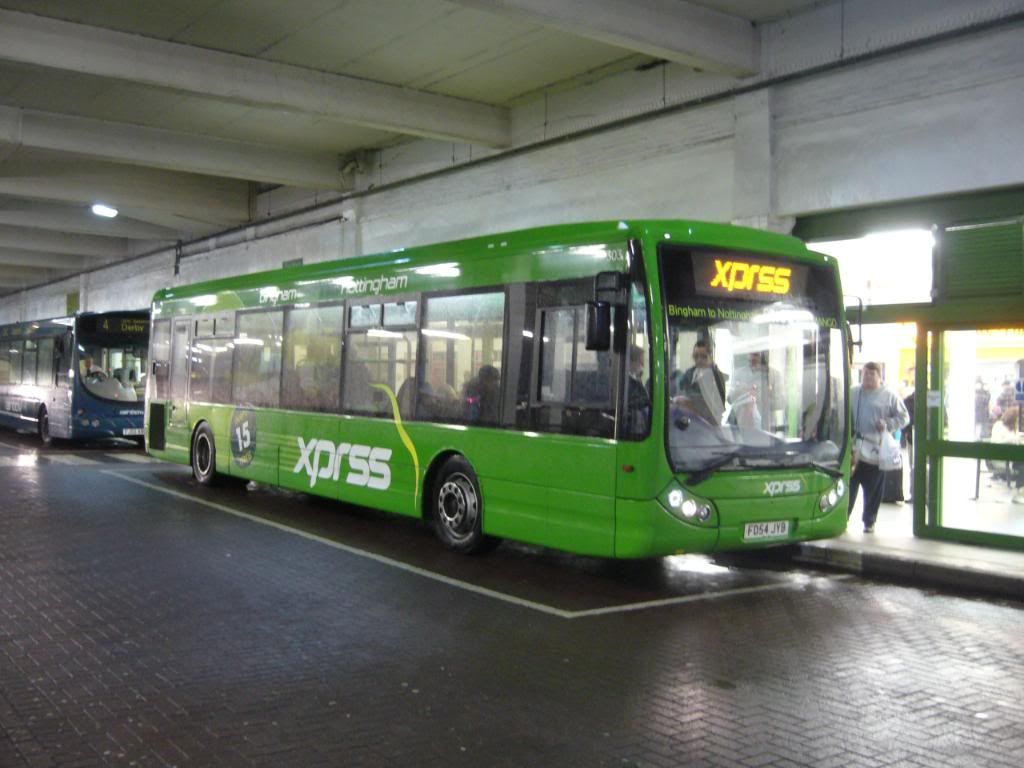 21 Tempo 317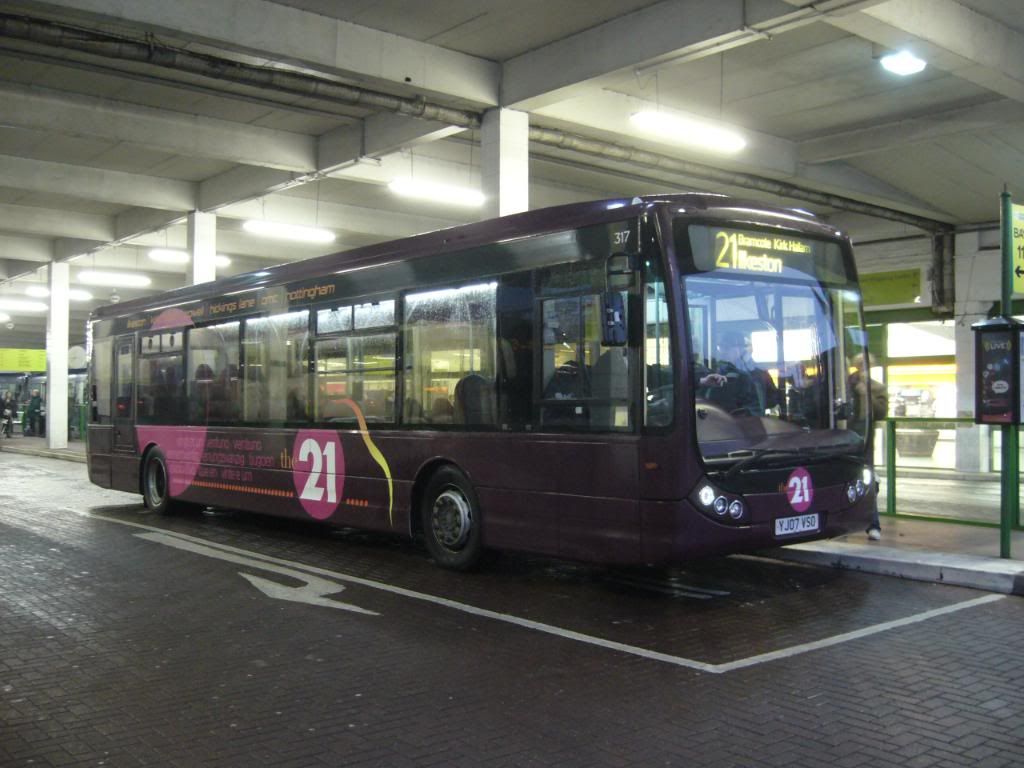 The 18 Scania/Wright 606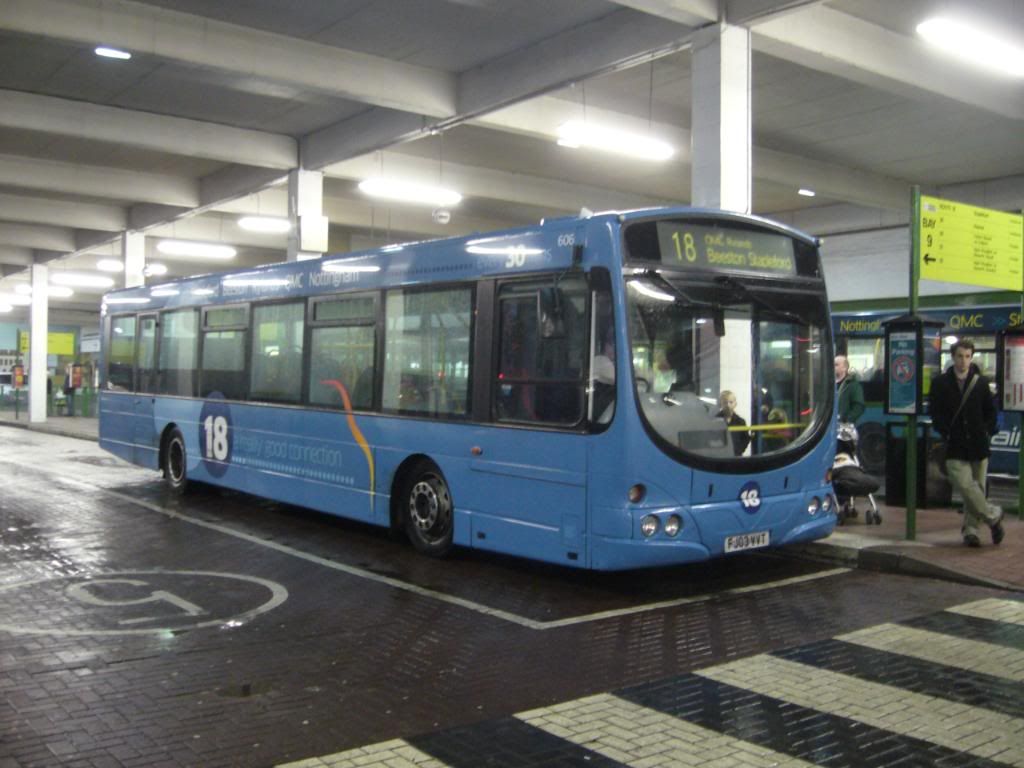 Right, that's enough buses for the moment - let's move on to 3 railway shots at Holyhead. The first two are of Super Voyagers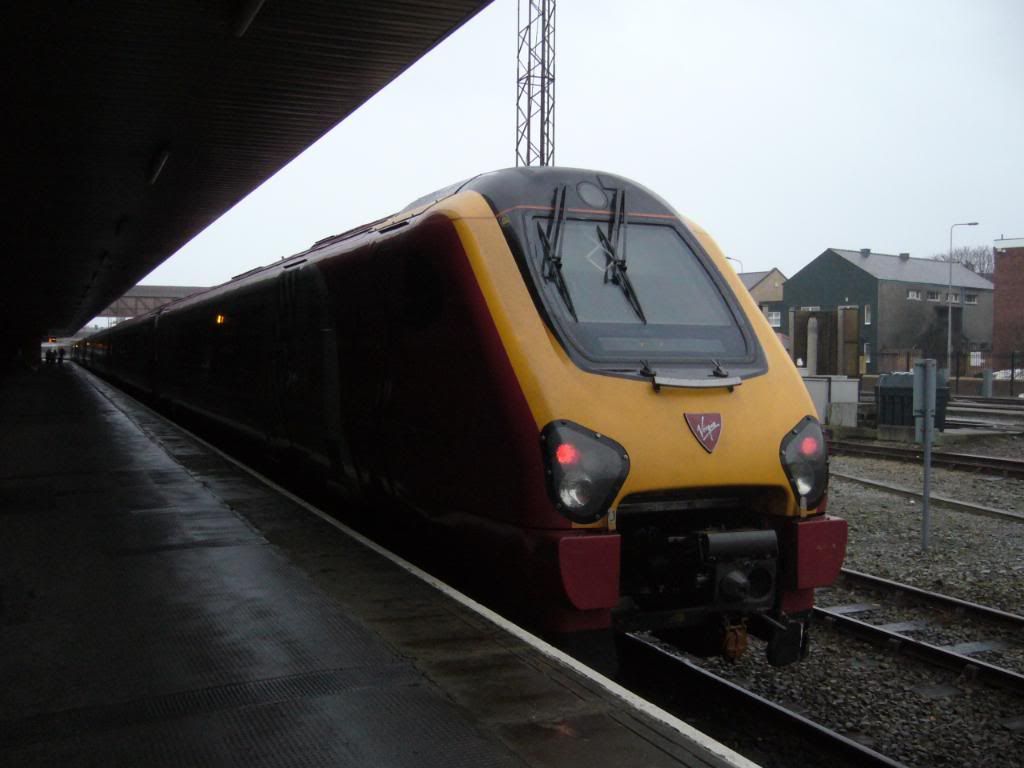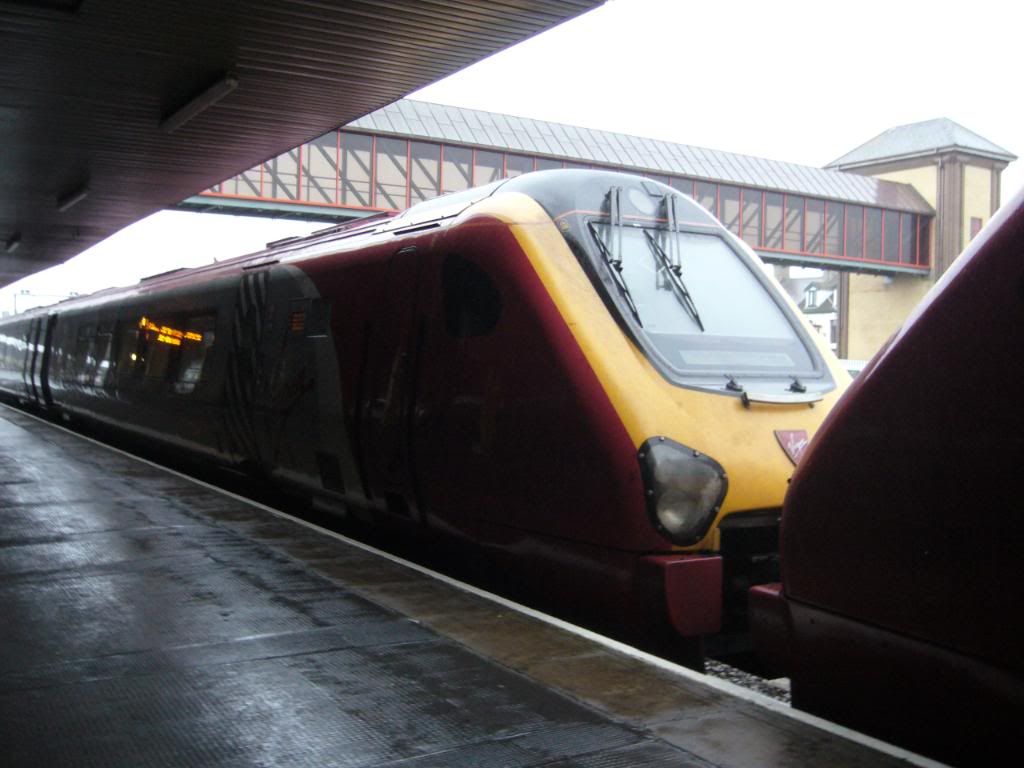 This is a Class 67, being used by Arriva Trains Wales for the 'WAG Express'
And to round this all off, here's a test shot of the 1/24 Spittie pushed together - she's a big beast!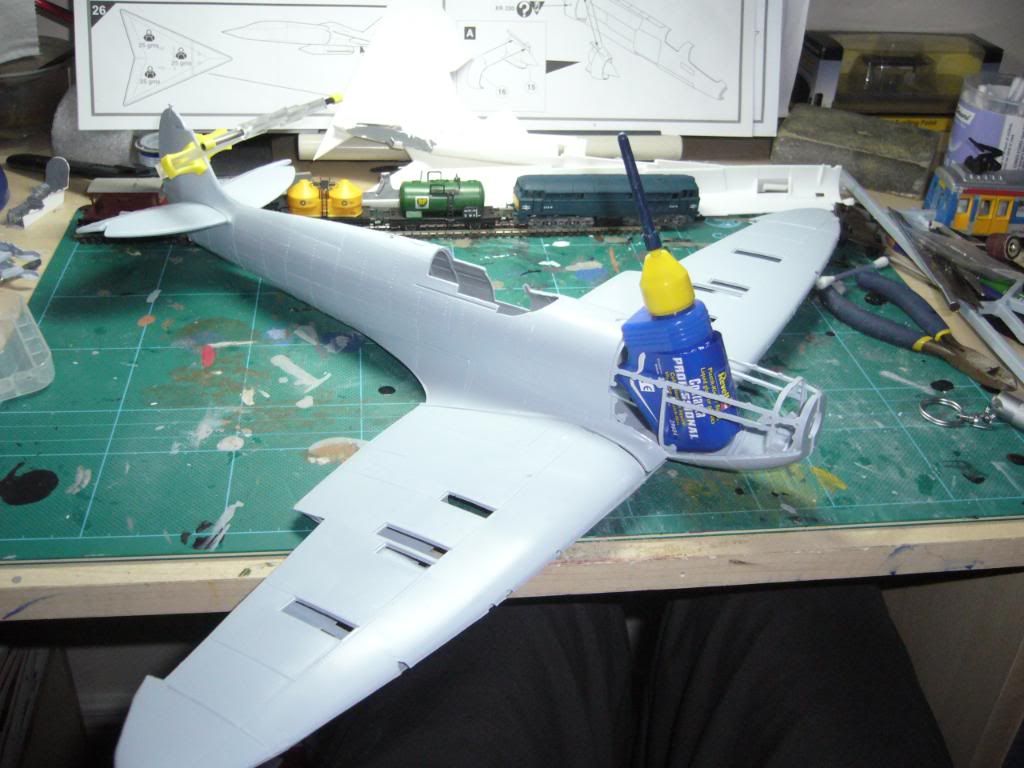 Thanks for viewing!
Kieran